About Us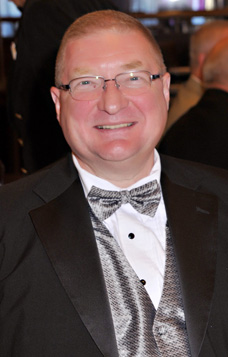 Hi, I'm Jeff and I want to be your DJ. My philosophy is to let the music do the work. I am here to make sure everything goes right, but I will not be 'showboating' during your special time. This is about you and your friends, not me. I do this for fun. And the more fun you and your party have the happier I am.
I was introduced to karaoke years ago and attended the weekly karaoke nights at a local venue. Soon there was a desire to practice at home and I purchased a small home machine and started collecting Karaoke CD's for personal use.
When the karaoke DJ relocated, I volunteered to become the new karaoke host. My collection grew monthly as I reinvested all my income in additional music and equipment. Today my collection is close to 120,000 songs.
Karaoke enthusiasts will know that there are many different disk publishers and one song may be published by multiple sources. This collection represents over 52,000 unique songs.
My collection covers everything from rock to country to Broadway hits. We even have the obscure songs and one hit wonders. I have devoted many hours to finding those hard to find karaoke songs and have pleased many customers by having their selections.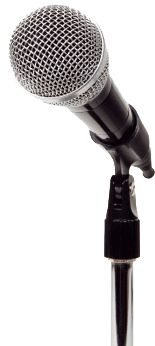 I have experience with wedding receptions, birthday parties for all ages and private parties. Each occasion is successful because of communication with hosts prior to the event and tailoring the song line up to their preferences.
I have now transitioned fully to music on hard-drives. Life is so much better. The Karaoke music plus 150,000+ tracks of music for DJ work weigh less than one of the multiple disk cases I used to carry. The music library covers all genres of music, although if asked I would say that my specialties are Beach, Classic Rock, Oldies/Motown, Classic Country and Modern Country. There are Rap, Hip-Hop, Classical, and other albums in the mix available for requests. I'm also able to do all the traditional wedding tunes.
This means that I don't have to tailor the music mix completely before I depart for your special day. It all comes with me. Software keeps track of the songs that you request and sing. It also keeps everyone in order so that the rotation is fair. Add the latest technology of remote laptops for making requests, lights for the dance floor and an experienced Master of Ceremonies and your event will be perfect. You tell me what you and your friends want to hear, and I'll make sure your event is just what you envisioned.
For a complete list of packages and pricing, click here.